Ready to start looking? I offer you 3 easy ways to search for your dream home:
SEARCH HERE – Use this Property Search Tool to search on my site.
SEARCH ON THE GO – Download the HomeScout app to search from your mobile device, and use VIP code 6129200909 to get it free.
HomeScout is the ONLY real estate app and website to provide all the MLS listings in a private search experience–Unlike Zillow, Realtor.com, and trulia, your information is never sold. The listing inventory is continually updated, the prices are real, and your contact information is protected. It provides all the photos from the MLS as well as great information about area schools, nearby entertainment and amenities, and demographics. It's a free service, it's easy and it's private. Scan below to download, or Get It Here from your App Store. Add your personal password and begin to search just like an agent!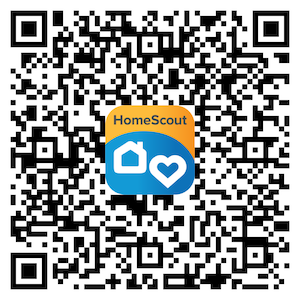 GET LISTINGS EMAILED TO YOU – Contact me, and I will set up a custom MLS search to email you the most current property information.